The editorial office is not responsible for the content of the article and the personal views of the author.
Barbecue feasts are loved not only by Poles. Germans, Dutchmen, Italians, Greeks, Croats, Frenchmen, Englishmen and Americans also like to use this form of preparing lunches or dinners in the summer.
In fact, the barbecue has gained enormous popularity around the world and everyone who has even a small part of his own garden, realizes the investment in garden furniture and this type of equipment. What kind of garden grill to choose? Garden barbecues are indeed different, and the specific purchase should be well considered. After all, the comfort of cooking depends on the type of grill, but also the quality of the grilled food.
Garden grills – what to consider when choosing?
First of all, think about what your needs are to know which barbecue grills to consider. If you only have a small garden, a small barbecue will be good, but when you have a large garden space, a large garden barbecue might be a better option. What's more, you should always take into account the purpose of using the grill. If it is to be used for cooking dinner for a small number of household members, it is not worth investing in large equipment. The situation changes if you are planning a barbecue feast with a large number of invited guests. The largest ones will allow you to prepare food for up to 12 people at the same time, which will significantly increase the comfort of performing culinary tasks.
The shape of the grill can also be important. Garden grills can be round and these are the most popular. However, this modern electric grill can be oval or rectangular, here individual preference matters rather.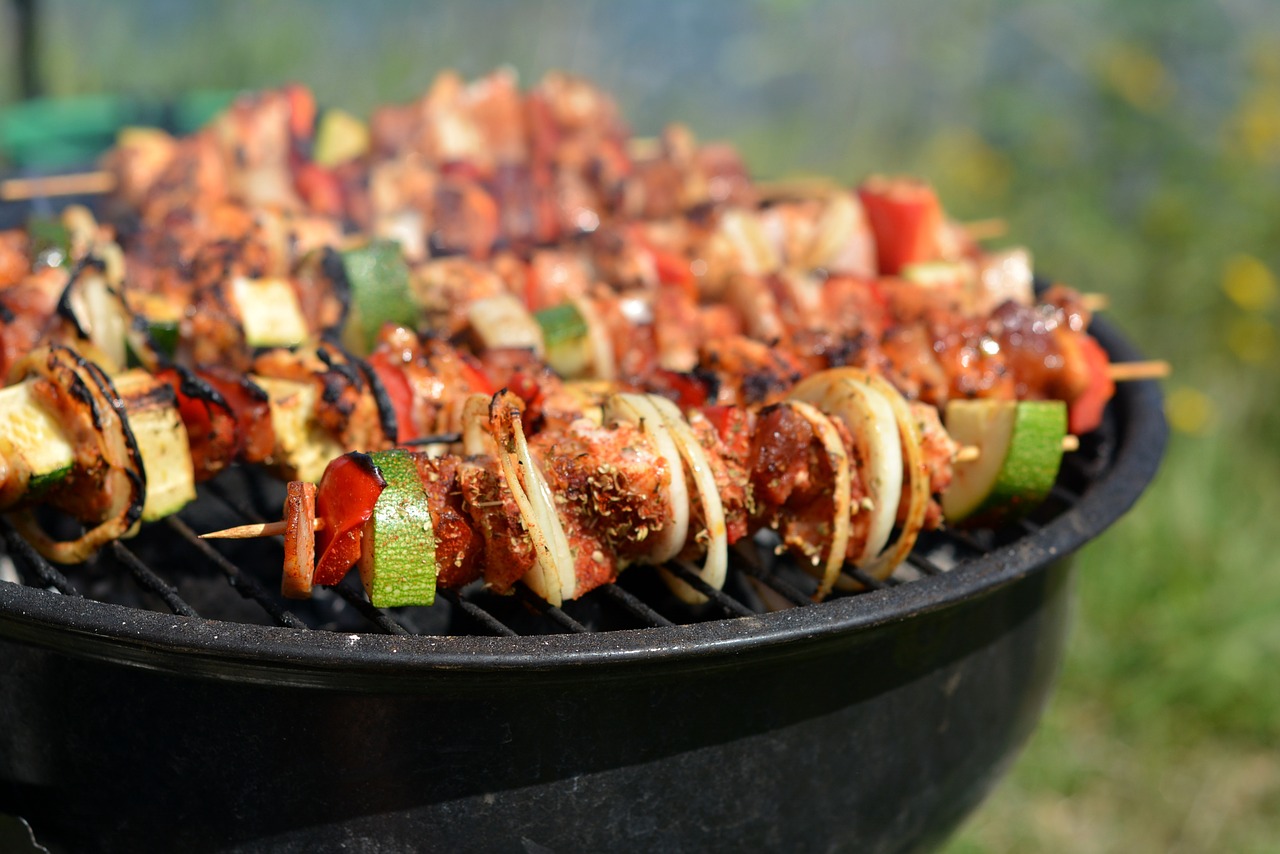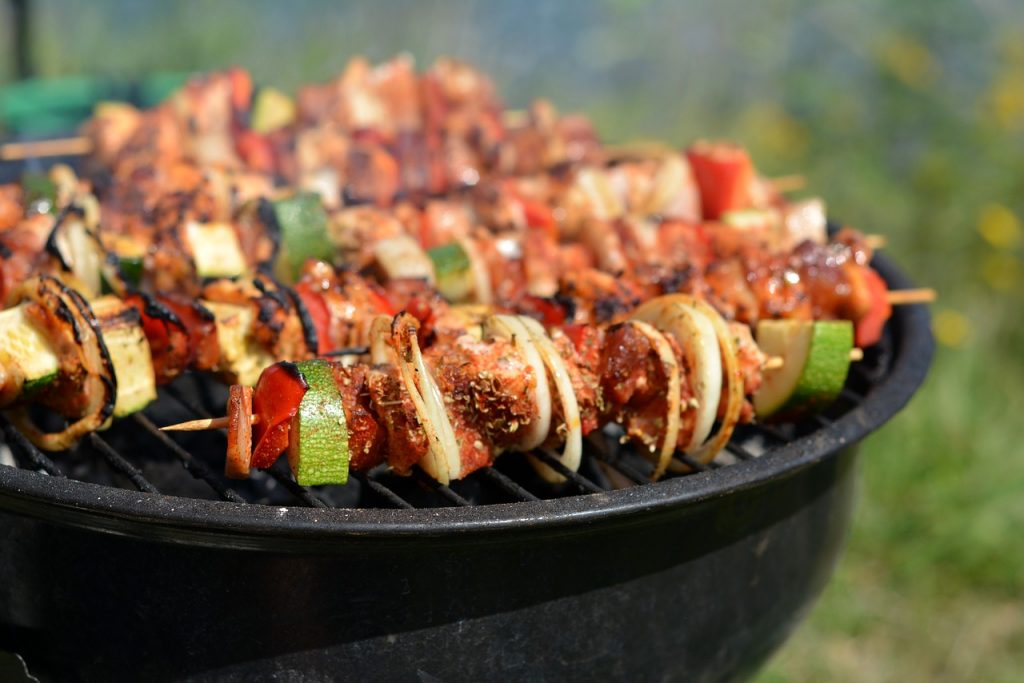 Keep in mind that not only the grill itself is important. You also need to buy the necessary accessories. Priority is given to those that become helpful in terms of preparing the food itself, but also equipment for cleaning the grill and keeping it in the best possible condition. It is worth betting on natural cleaning products without chemicals, while the kitchen accessories themselves should be heat-resistant – they can be made of silicone, wood or metal.
If you're going to put the grill under a roof, it can be open, but if you're planning to put it out in the open, a grill with a lid is much better. You should also always take into account the weight of the grill – this equipment should be easy to transport and move it. Some models have functional handles and wheels. Those with additional shelves or storage compartments for essential barbecue gadgets also work well.
Garden grills – types
The classic is a charcoal grill. Until recently, it was considered that this is the equipment allows you to get the perfect taste and aroma of cooked food. Today the trend is slightly changing, and rather take into account the convenience and comfort of use of the grill. Of course, the charcoal grill will work best if it is used occasionally or when you want to use such equipment outside your own garden, for example, during a trip out of town. It is small in size, you can choose even disposable grills.
However, if you are wondering how to arrange a barbecue in the garden and be able to use it often, you should rather consider a gas garden barbecue. Interestingly, barbecue enthusiasts are increasingly investing really considerable financial resources in this kind of outdoor kitchen. After all, you can build a non-portable concrete garden barbecue or be tempted by a garden barbecue with a smoker, which can serve all year round.
Gas barbecue is easy to use, heats up faster, maintains a constant temperature according to individual needs, its operation is trouble-free. After all, you do not need to watch over the firing up of such a grill or control the level of keeping the hearth. Dishes from the grill are perfectly clean, the grill itself is also easy to keep clean – after cooking, after all, no ash remains. Gas garden barbecue will work as a stationary equipment, rather not use it for camping outside your own garden. We must also admit that the gas grill costs a little more than the coal one, but the convenience of its use is much greater.
Another model is the electric garden grill, which is great for of a modern set of garden furniture. This one is an alternative to the traditional skillet, oven and, of course, coal or gas grill. It works well even as a grill on the balcony in the block – as you know it is forbidden to use a charcoal or gas grill on a city balcony. What's important is that the electric barbecue can be used both indoors and outdoors – it will work well in the home kitchen or on the winter terrace. This is an equipment for quick use, just plug it into an outlet.
Remember, however, that it is small in size, while allowing you to prepare up to 4 portions of the chosen dish. Since it has a non-stick coating, you can easily grill on it not only meat or fish, but also vegetables without adding fat. Let's add that the investment in an electric barbecue is not large, it can be purchased by anyone who only longs for a barbecue feast in the garden, when it snows outside the window.